"Training your body helps you in some ways. But devotion to God helps you in every way.
It brings you blessings in this life and in the future life too." 1 Timothy 4:8
Home
Sports Camp
We at Good News Ministries want to accomplish four main things:
First we want to use sports as a tool to build relationships, strengthen relationships, and draw people to Christ.
Secondly, we want to transfer what is learned from the Good News Ministries Sports Camp Team to church members so the concept can be reproduced.
Thirdly, we want to give spiritual training that focuses on the present needs of the participants.
Lastly, we want to provide positive sports' training that allows every participant to achieve some level of success accompanied by a huge level of fun and within a spiritual environment.
The current sports that we offer are: Flag Football; Basketball; Baseball; Cheerleading; Soccer; Volleyball; and a Mini Camp for 4-8 year olds that consist of all sports.
The life lessons that we teach are: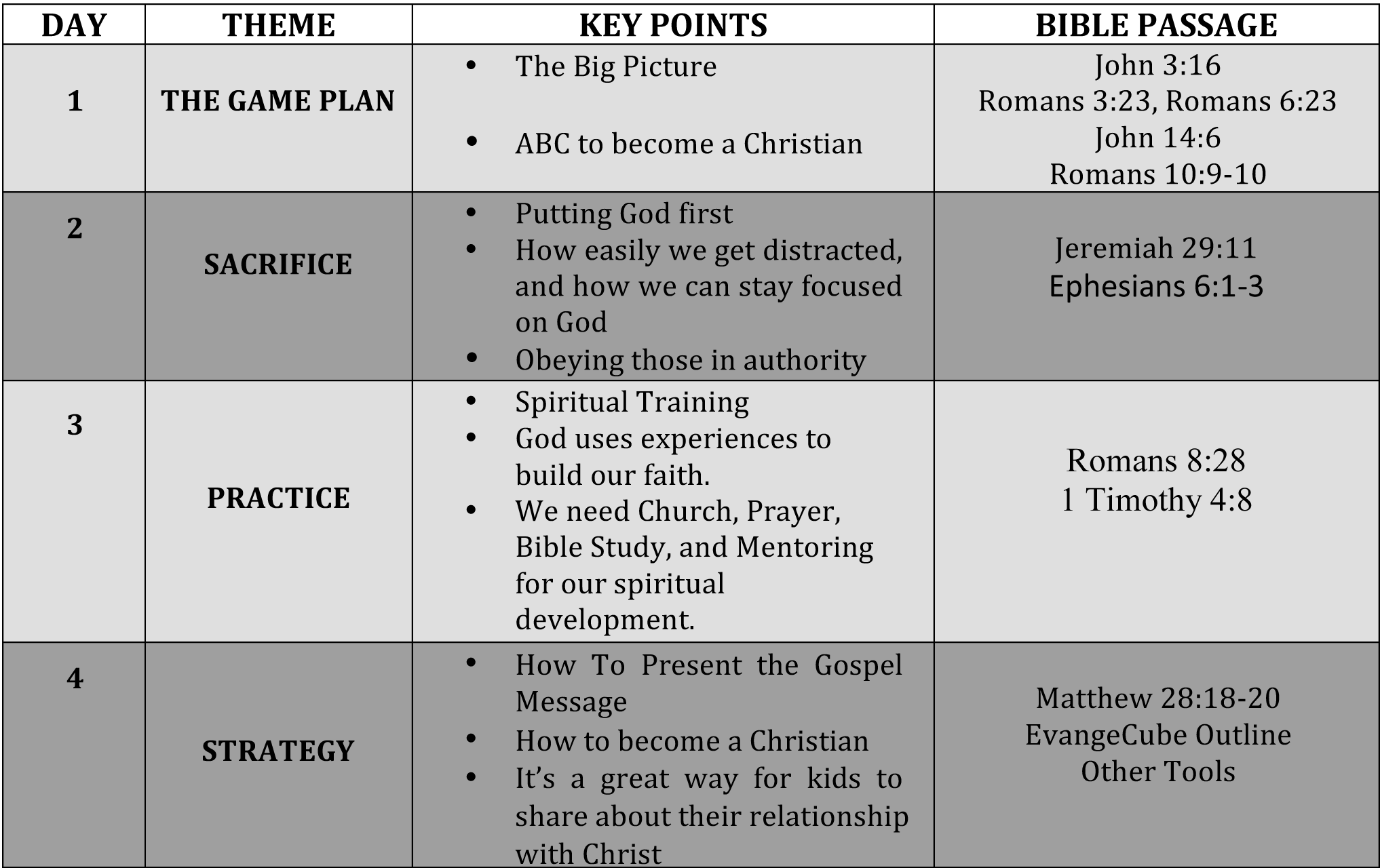 The age range for our sports camps are 4-18 years old. The time is Monday thru Thursday from 9:00am to 12:00 noon with family night Thursday at 6:30pm.
The Good News Sports Camps are held several times during the summer. Check our Calendar for dates. Please remember to download registration forms and medical release forms per child and fill them out, sign and return them to the camp administrators before actual camp date.